Project update – December 2021
A planning application for the proposed Seven Hills wind farm is now due to be submitted in the first quarter of 2022, following additional Site Investigation works in the coming weeks, which will complete our project assessments.
Once the submission is lodged, all planning documentation associated with the proposed wind energy development will be made available on this website.
The proposed development consists of approximately 20 wind turbines with a typical output of 5-6 megawatts - enough to supply around 85,000 Irish households with renewable electricity every year.
The development will give rise to a range of benefits, including up to 100 construction jobs. It will also create permanent operation and maintenance roles, as well as ancillary functions.
There will be a substantial community benefit fund to help support local community projects and ensure that residents benefit directly from the renewable energy development. The fund will be administered in accordance with Wind Energy Ireland (WEI - formerly IWEA) best practice and grants will be made available after one year of wind farm operation.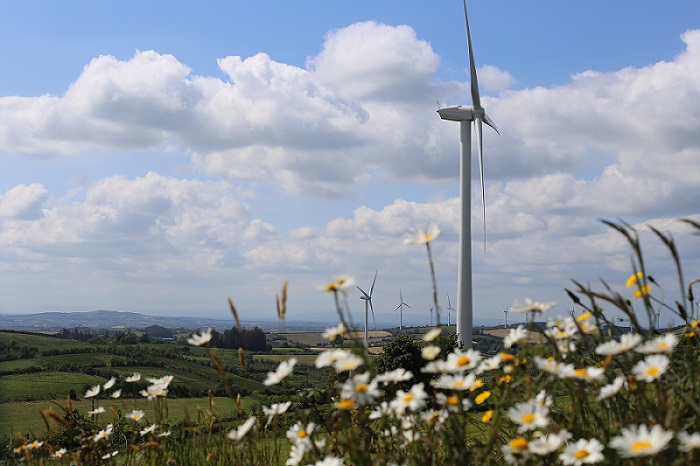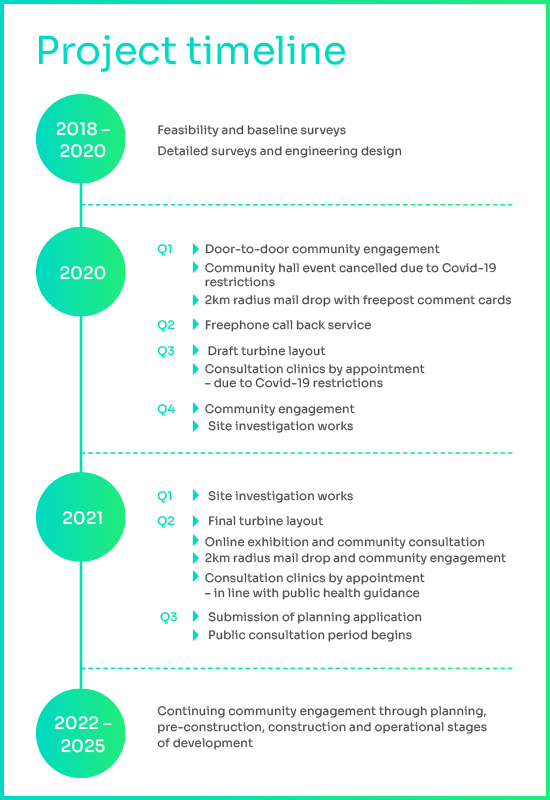 PROJECT UPDATES
September 2021: Anyone wishing to discuss the project can call our freephone number 1800140232 to organise a call back from our dedicated Community Liaison Officer.  
July 2021:  We held three days of face-to-face clinics by appointment in line with public health guidance.  Members of the public were able to view photomontages and other information, all of which is available on this website, and ask the project team questions about the final turbine layout.
Previous updates
June 2021:  We will shortly be making the final layout and updated photomontages available for viewing on this website in our virtual exhibition.
January 2021:  Work is underway on the final turbine layout, based on continuing SI works and community feedback to date.
November 2020:  Ground investigation works will start on site in November. These SI works will be carried out by specialist contractor, IGSL, working closely with planning and environmental consultants.  
If you have any questions about the Seven Hills project, please contact the team:
Deirdre Keegan, Community Liaison Officer (CLO), Galetech Energy Developments
Rosy Billingham, Community Liaison Officer (CLO), Energia Renewables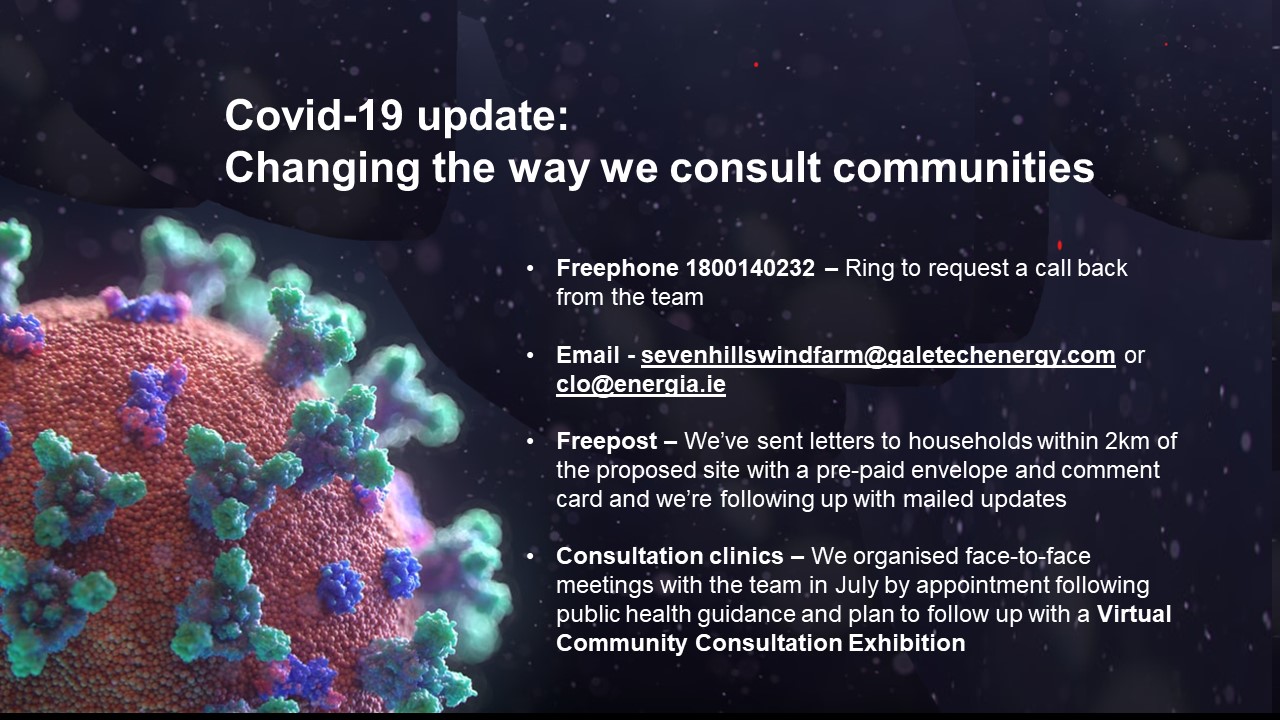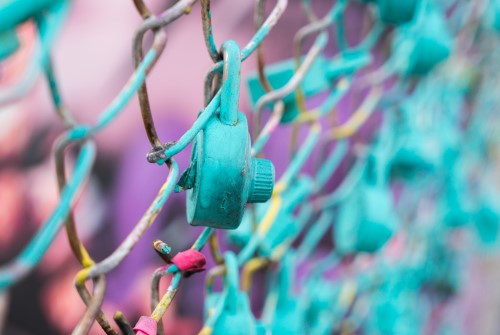 To find out what personal data we keep, how we process it and how we use it, please read our Privacy Notices at:

Energia Group is a modern customer-centric utility provider, focusing on renewable technology. We are committed to our customers and trusted by thousands of homes and businesses throughout Ireland to meet their needs in an evolving energy environment. We are a leading developer and operator of 15 onshore wind farms across the island of Ireland, generating over 300MW of green electricity. Energia Group will be investing over €3 billion in Irish renewable energy generation over the next 5 years, including onshore wind, which is a key element in helping Ireland achieve its target of 70% electricity supply from renewable sources by 2030.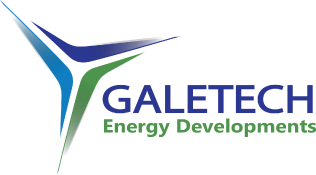 Galetech Energy Group, headquartered in Stradone, Co. Cavan, is an Irish wind farm developer and multi-disciplinary renewable energy consultancy and products provider to the wind and solar industries. We employ over 100 people, providing full-service energy consulting in all areas of wind energy development, consultancy, construction and operation. Galetech Energy Developments are currently developing over 450MW of wind projects in Ireland.  We also provide consultancy services to clients in Ireland, UK, France, Sweden, Poland, Bulgaria, Kazakhstan, Kenya and South Africa.